CURTAIN CALL! - canceled
Trilogy of secrets

a show by and with Judith Rosmair
from 23 April to 17 May 2020
on Thursdays at 8pm
duration 1h10
show performed in German with French surtitles
The complete Trilogy is performed on Saturdays and Sundays at 4pm
CURTAIN CALL! is the story of an actress who can't find sleep on the eve of her opening night. She is about to embody the character of Anna Karenina by Tolstoy but strangely, she receives a whole new version of the text. In her sleepless despair, she drifts through her past, her present and her future. The character of Anna Karenina takes over, leading her to remember, while reading her deceased mother's secret diary, the story of her childhood.
No, she doesn't want to die, nor in real life, nor on stage! Yielding to the curtain call, the music becomes her inner voice, her angel and her demon, her driving force.
Through this theatrical journey, Judith Rosmair, accompanied by a musician, shares her sensations of the connection between her profession as an actress and the intimate substance on which the mystery of that profession often relies. 
artistic team
a show by and with Judith Rosmair
music Uwe Dierksen
directed by Johannes von Matuschka
Photos © Ebby Koll
see all the pictures
production
Judith Rosmair
Apologie du secret
Dialogue avec Anouk Grinberg, Norah Krief, Judith Rosmair, comédiennes et metteures en scène, Gwenaëlle Aubry, romancière et philosophe et Wajdi Mouawad, auteur et metteur en scène
lundi 27 avril à 20h – Petit Théâtre
Le monde moderne nous intime l'ordre d'externaliser nos vies intérieures, de les retourner comme un gant pour les rendre perméables aux injonctions de la société. Que répondre et comment résister à cette négation du secret ? Comment encore soustraire au regard d'autrui les mystères de nos âmes ? L'écriture peut-elle survivre si le secret est révélé ? Faire un spectacle est-ce conserver le secret ?

entrée libre sur réservation au 01 44 62 52 00 – contactez-nous@colline.fr
discover

Pascal Rambert - Arthur Nauzyciel
25 September — 21 October
2020
more information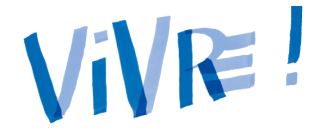 Frédéric Fisbach
29 September — 25 October
2020
more information

Simon Falguières
10 November — 4 December
2020
more information