Vertigo

[Vertigo]
written and directed by Nasser Djemaï
from 29 January to 8 February 2020 - Small Theater
Wednesday to Saturday at 8pm, on Tuesday at 7pm and on Sunday at 4pm
duration 1h50
Approaching his forties and after a divorce, Nadir decides to get closer to his family to find a bit of peace. Many things have changed in his childhood neighbourhood, the world has become poorer, some of the inhabitants have become radicalized. Seeing his family left to its own devices and his father about to die, Nadir loses his footing and finds himself swallowed into a parallel world.
With Nasser Djemai's writing, the vertigo takes the shape of a dreamy drive, pulling us into the reality that constitutes the daily routine of foreign families who became French for forgotten reasons.
Author and director Nasser Djemai composes with Vertigo (Vertiges in french) and Heirs (Héritiers in french), a trilogy of which the first part, Invisibles, will be performed at MC93 Bobigny from 8 to 18 January 2020.
If a name were to be given to this trilogy, it could be the one of decay. Gradual decay by disappointments and humiliations, which are passed on, in small doses, through generations by those who have lived through uprooting and exile in the invisible folds of silences, small nothings and murmurs scarcely audible.
artistic team
written and directed by Nasser Djemaï
performed by Fatima Aibout, Clémence Azincourt, Zakariya Gouram, Martine Harmel, Issam Rachyq-Ahrad, Lounès Tazaïrt
dramaturgy Natacha Diet
staging assistant Benjamin Moreau
lighting Renaud Lagier
sound design Frédéric Minière
video Claire Roygnan
scenography Alice Duchange
stage management Lellia Chimento
light control Aby Mathieu
video and sound control Nicolas Perreau
stage control Djivan Velon
decors and costumes ateliers de la MC2: Grenoble
Photo © Jean-Louis Fernandez
see all the pictures
production
coproduction
MC2: Grenoble, Théâtre des Quartiers d'Ivry – Centre dramatique national du Val-de-Marne, Le Grand T – théâtre de Loire-Atlantique, Le Granit – Scène nationale de Belfort, Maison de la culture de Bourges, Maison des arts du Léman – Thonon, Château Rouge – Scène conventionnée Annemasse, Théâtre du Vellein – Villefontaine, Théâtre de la Croix-Rousse – Lyon, Le Théâtre de Rungis, Les Salins – Scène nationale de Martigues
with the support of
du CENTQUATRE-PARIS, de la Chartreuse-CNES - Villeneuve-lez-Avignon, de la Maison des métallos - Paris, du Théâtre 13 - Paris, du Théâtre du Chevalet - Noyon, du Groupe des 20 théâtres en Île-de-France, du Groupe des 20 Auvergne-Rhône-Alpes, des Théâtrales Charles Dullin, du Théâtre Gérard Philipe de Champigny-sur-Marne, de la Caisse des Dépôts
publishing
The text Vertigo (Vertiges in french) by Nasser Djemaï has been published in 2017 by Actes Sud-Papiers
Laboratoire avec Nasser Djemaï
dans le cadre du projet Territoire et transmission : une année de théâtre de Belleville aux portes du XXe
Territoire et transmission réunit des acteurs qui vivent sur le territoire du XXe arrondissement
de Paris et qui ont en commun de soutenir la jeunesse à travers la pratique du théâtre.
Dans le cadre de ce projet, un groupe de jeunes âgés de 18 à 25 ans accompagné par l'association Plus Loin découvrent tout au long de l'année la programmation de La Colline et expérimente la démarche artistique des auteurs programmés. Les jeunes travailleront avec Nasser Djemaï tout au long du week-end des 7 et 8 février 2020.
Littérature et poésie : Une heure avec... Nasser Djemaï
samedi 1er février à 16h30 à l'IMA
Tous les samedis de 16h30 à 17h30, l'Institut du Monde Arabe propose un rendez-vous pour découvrir et entendre les auteurs arabophones et francophones, émergents et confirmés, venant ou parlant du monde arabe. Littérature, poésie, bande dessinée... autour de leur actualité ou d'une œuvre moins récente, c'est leur univers que l'IMA souhaite mettre en lumière. Cette semaine, rendez-vous avec Nasser Djemaï, pour sa pièce Héritiers.
entrée libre
discover

Pascal Rambert - Arthur Nauzyciel
25 September — 21 October
2020
more information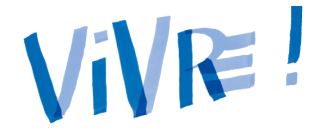 Frédéric Fisbach
29 September — 25 October
2020
more information

Simon Falguières
10 November — 4 December
2020
more information