Kafka on the shore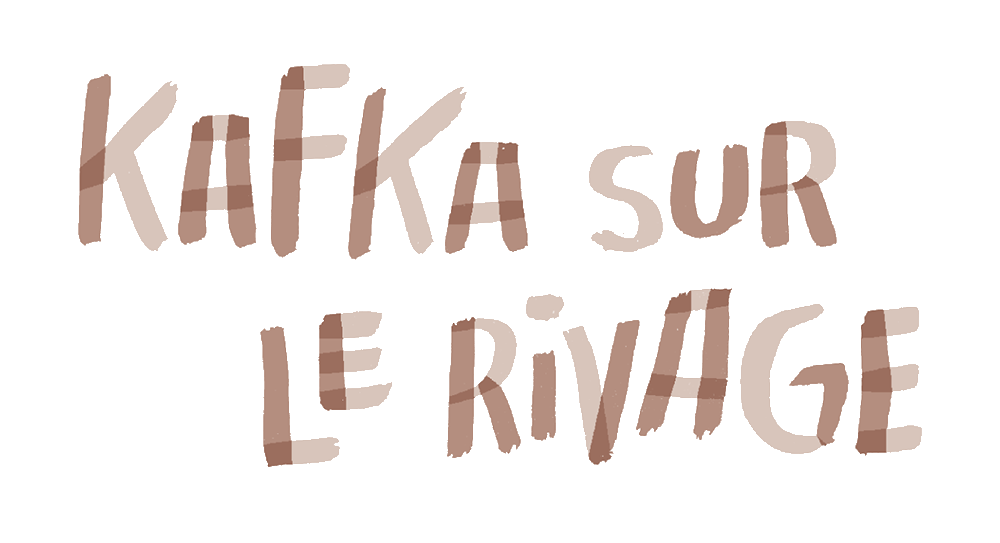 after Haruki Murakami, staging by Yukio Ninagawa
from 15 to 23 February 2019 - Main Theater
from Tuesday to Saturday at 7:30 pm and Sunday at 3:30 pm
show in Japanese with surtitles in French
We all lose things that are precious to us all the time [...]
Valuable opportunities, possibilities, feelings that we can't find again.
That is also what living is all about.
fr Kafka on the Shore is a bildungsroman which is part of universal literature. Haruki Murakami tells the story of the peregrinations of Kafka Tempura, a 15-year-old teenager on the roads of Japan looking for his mother and the wanderings of Nakata, a simple old man, searching for lost cats. When their paths meet, each one might find his own truth. In this quest story, cats converse, fish fall from the sky, prostitutes worship Hegel and dreams come true. 

Yukio Ninagawa is particularly famous and celebrated for his stagings of Greek tragedies, Shakespearian plays and contemporary Japanese theatre. Created little before he died in 2016, this adaptation of Kafka on the Shore along with many of his plays have been performed all over the world. With a succession of frames, he comes and goes from reality to supernatural, telling gracefully the sweet life lesson of Murakami's prizewinning novel. 
artistic team
after Haruki Murakami
staging Yukio Ninagawa
with Kate Doi, Nino Furuhata, Yoko Haneda, Fumiaki Hori, Hayato Kakizawa, Katsumi Kiba, Haruka Kinami, Kenichi Okamoto, Masafumi Senoo, Masato Shinkawa, Erika Shumoto, Tsutomu Takahashi, Soko Takigawa, Shinobu Terajima, Takamori Teuchi, Masakatsu Toriyama, Yukio Tsukamoto, Mame Yamada
adaptation Frank Galati
Photo © Takahiro Watanabe - HoriPro Inc
see all the pictures
production
HoriPro Inc., Tokyo Broadcasting System Television, Inc.
 
collaboration with Shinchosha Publishing Co. Ltd.
corealisation Fondation du Japon, La Colline - théâtre national
with the competition d'All Nippon Airways. Co. Ltd.

Show presented as part of the Japonismes 2018
musiques
Festival de Sigur Rós
Von de Sigur Rós
The Host of Seraphim de Dead Can Dance
Parsifal, Act I: Prelude de Wilhelm Richard Wagner par le Wiener Philharmoniker
Si, mi chiamano Mimi de Giacomo Puccini par le Czech Philharmonic
Toccata and Fugue in D minor, BWV 565 de Johann Sebastian Bach par Werke Fur Cembalo
SEXY M.F de The Love Symbol 
Shin no Raijyo de Youji ISSO
Souretsu Yamazaki Gunjin Butai de Tatsuzou Azuma par Kayou de sakanoboru Showa no konseki
Kafka on the Shore, back ground music set de Umitaro Abe
Panier repas
En raison de la durée du spectacle (3h, entracte inclus), l'équipe de La Gamelle des cheffes, bar-restaurant du théâtre, vous propose de réserver dès maintenant votre panier-repas, au prix de 10 €.
Au menu : Sandwich aux falafels*, pâtisserie orientale** et une boisson au choix (eau plate ou gazeuse 50 cl, soda 33 cl).
* lentilles corail, tomates, oignons, épices, citron, huile d'olive / ** sucre, fruits à coque
Gagnez du temps en réservant votre panier en ligne ou par téléphone au 01 44 62 52 52 Il sera à retirer au bar/restaurant du théâtre avant la représentation ou pendant l'entracte.
discover

Joséphine Serre
18 September — 12 October
2019
more information

Valère Novarina
20 September — 13 October
2019
more information

Alexandra Badea
7 November — 1 December
2019
more information